New Yorker for life

Join Date: Jul 2001

Location: Borough of Jersey

Posts: 45,157
NEW YORK | 37-11 23rd Street | FT | FLOORS
---
https://www.globest.com/2020/06/23/c...20200524084509
Cushman & Wakefield Retained to Market LIC Development Site
Zoned for office use, the Queens property encompasses 180,000 buildable square feet within an Opportunity Zone.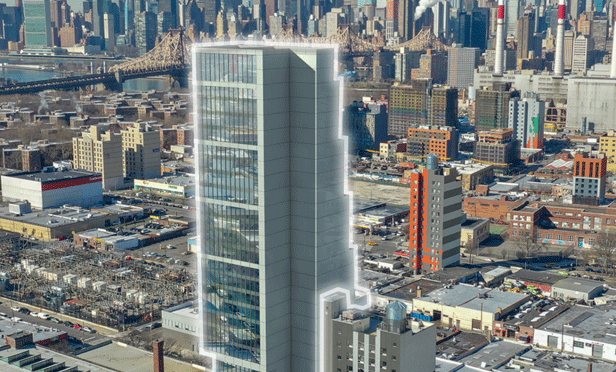 By Ingrid Tunberg
June 23, 2020
Quote:
Time Equities Inc. has exclusively retained Cushman & Wakefield to market and arrange the sale of a block-through development site assemblage in the Long Island City area of New York City.

Encompassing 179,259 buildable square feet, the site comprises three tax parcels located at 37-11, 37-19 23rd St. and 37-16 24th St. within the Queens borough. The site additionally offers transferable development, air rights from Time Equities' adjacent commercial office property, the Silks Building.

The property is situated within a federal Opportunity Zone and is also eligible for other New York City financial incentives for both landlords and tenants.

Solely zoned for office and commercial uses, rather than multifamily use, the site's preliminary zoning outlines a 25-story, boutique office tower.

The seller, 37-24th Street Equities LLC, will be represented in all of the marketing efforts for the site by the Cushman & Wakefield team of Andrea Efthymiou and Rani Bendary, led by Stephen R. Preuss.
Quote:
"With approximately180,000 buildable square feet, the subject site will support a tower with a height in excess of 25 stories – and as such, it will offer intimate floor plates and unobstructed views of the Manhattan skyline," said TEI chairman, Francis Greenburger. "Having purchased these sites almost 20 years ago, it has been remarkable to see the strength and evolution of the LIC market in general, and this location in particular."

"This LIC assemblage presents a truly unique, large-scale commercial development opportunity," said Preuss. "The low supply and high demand in LIC for high-tech and new boutique office space, coupled with the recent trend of companies on the lookout for larger office space outside of Manhattan to accommodate employees, makes this the ideal opportunity to fulfill those requirements. The site is the perfect canvas for a multi-tenant tower with the likelihood of individual tenant full-floors or for a single tenant user/corporate headquarters."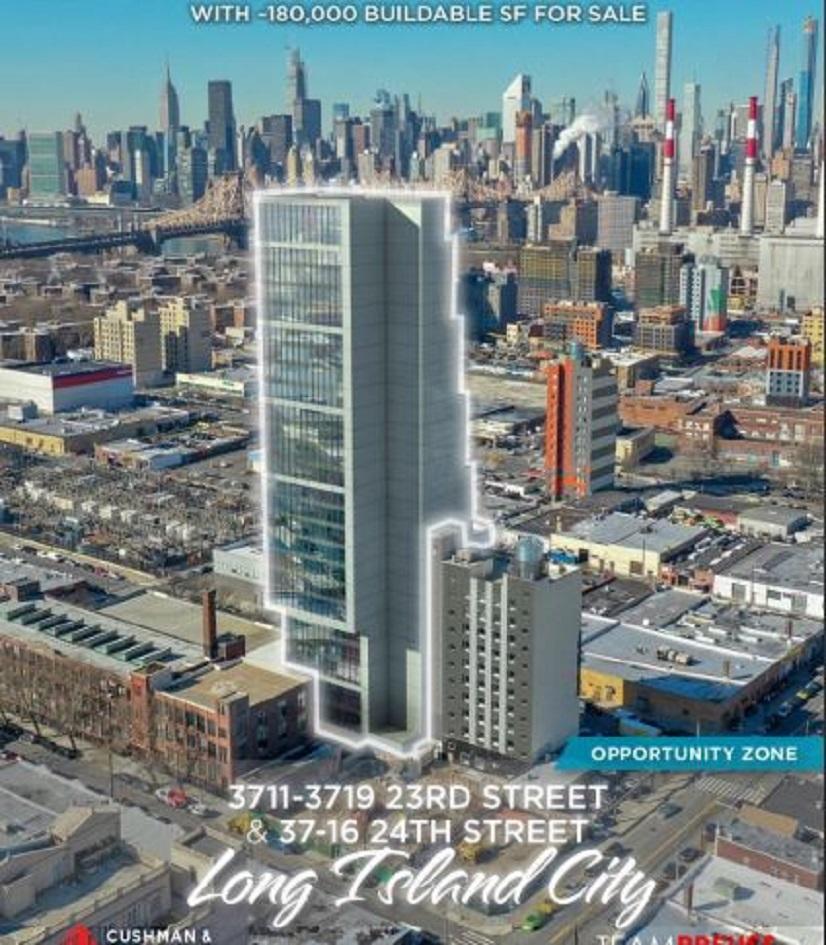 __________________
NEW YORK heals.

"Office buildings are our factories – whether for tech, creative or traditional industries we must continue to grow our modern factories to create new jobs," said United States Senator Chuck Schumer.