With more time spent looking at my travel photos over the years now that I've been grounded for over 3 months. Here is a compilation of my "Around the World in 80 Photos".
1. A travel show broadcasted on Hong Kong TV in 2015 prompted a North Korea travel craze. It is expensive to go, but seemed like a once in a lifetime opportunity.
Pyongyang
had busy streets, and there are even traffic jams. But there are also grand monuments where we had to bow to the Great Leader(s) before sightseeing.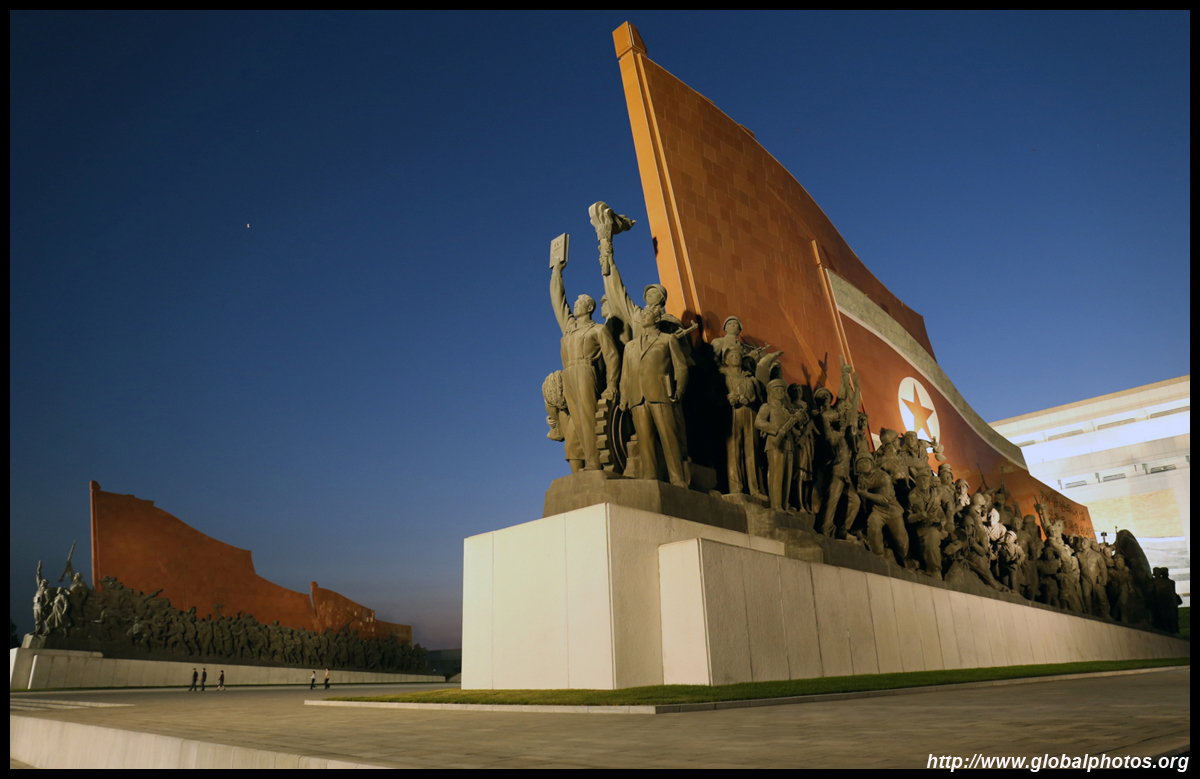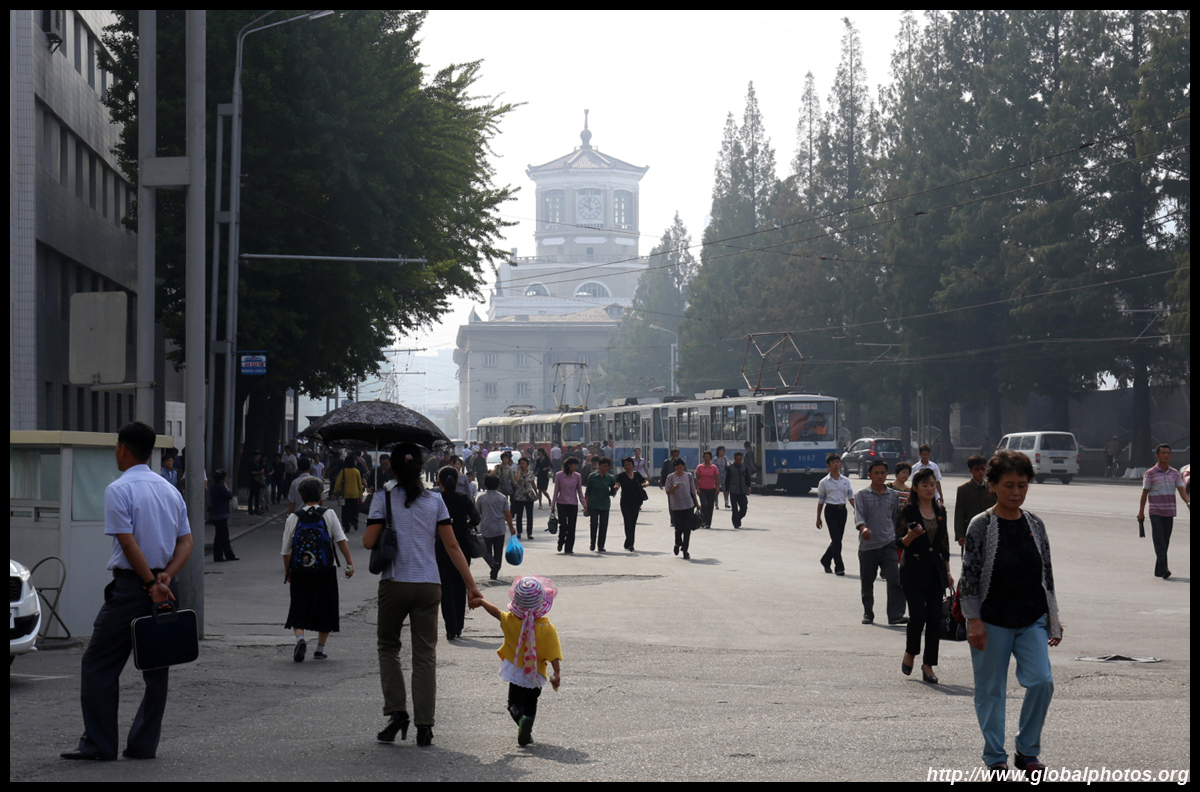 3. South Korea is a regular destination for me, and I was keen to go up
Seoul
's new tallest, the Lotte World Tower. Being cheap, I went up to the Signiel Hotel that occupies 76-101/F. This was already good enough for a lovely view.
4.
Switzerland
can easily break your travel budget. Spending 2 weeks here initially scared me, but with some thoughtful planning, Air BnB, accommodation and food sacrifices, I still had a wonderful time being a luxury backpacker. The Glacier Express is a highlight for your Swiss Alps adventure, but I actually preferred taking locals trains where I could roam both sides of the train and not need to contend with the tourist crowd.
5. I used to visit
London
every year to visit the sizeable HK SSC diaspora. As many returned to HK and my free accommodation went with them, I started exploring other parts of Europe, making good use of cheap fares on Middle Eastern carriers to avoid London altogether. I returned to sunny London in 2017 to see the major changes, and to experience just how expensive riding the Tube has become (well, it was expensive long ago already).
8. It took me 12 years to return to
New York
, where I once lived. Going up the new Freedom Tower is expensive, but well worth the hefty price tag if it is sunny. A lot of pencil towers have popped up since and I've got mixed feelings on whether they really enhance the skyline. But the Empire State Building seems to be overshadowed already.
10. My last trip before COVID grounded me was to Shizuoka, and seeing Mount
Fuji
(again) ranked high on my agenda. I was not disappointed.
11. A drive on
New Zealand's South Island
still ranks high on my list of epic road trips. I rode a helicopter for the first time over the
Fox Glacier
. This was an extremely lucky trip because it poured the day before and even on the morning, the sightseeing company wasn't too sure whether the clouds dissipated enough to make the trip.
13. The luck didn't stay for the other supposedly epic drive to
Milford Sound
. Plenty of literature talked about potentially getting stuck in there when roads are blocked by the late season snow, and sure enough, it snowed a lot the day before this trip. I took a coach tour to rid myself of that psychological torture of being at mercy to Mother Nature. All went well despite the snow until towards the end of that 4 hour bus ride when tree fall stopped us in our tracks. At least I got my money back.
14. Having been mostly an urban explorer in my world tours, New Zealand signalled a change as I was more open to something more natural. Western Australia came on the radar unexpectedly thanks to cheap flights and spring wildflowers!
16. A trip to
Mumbai
drums up a mix of emotions. It is an exotic place with lots of great photo-taking opportunities. There is a huge contrast between the haves and the have-nots. But there is a legitimate safety concern with terrorism and sickness on top of that list. Nevertheless, I've braved this city a number of times, even exploring the streets or riding the trains on my own with stares all around. Victoria Terminus looks ugly inside but its exterior is an entirely different story altogether.
18. This place also saw a very sad terrorist attack in 2007, just a year after my visit which also decimated the hotel I stayed at.
19. Incredible architecture is everywhere in the southern part of the city.
20. I had similar worries with
Sri Lanka
when an opportunity came to visit. They emerged from the civil war with the Tamil Tigers strong and many foreigners have started to come en route to the Maldives. I ate very well on this trip with no shortage of crabs and my stomach survived well.
21. Colombo has an interesting city centre of chaotic markets and grand colonial buildings. Many touts took notice of my presence although they were not aggressive despite being persistent.
22.
Vancouver
regularly features high on livability rankings. This is a wonderful retirement town, spared from a lot of snow the rest of the country typically sees, but their winters are grey and wet instead. As a result, living here gets expensive, even moreso than Toronto.
23.
Bangkok
has been overrun by tourists. They're everywhere, and I always think this place isn't the authentic Thailand. But the rooftop bars are great and there are endless places with views.
24. I've enjoyed the less urban parts of Southeast Asia far more, and
Siem Reap
was an eye-opener. It is spectacular and sprawls over a huge swath of land beyond the Angkor Wat main temple. At least 3 days are needed to give this place somewhat justice, and I skipped Phnom Penh entirely to spend more time here. That temple-hopping massage at the end of all this was greatly refreshing.
25. Myanmar is also becoming less off-the-beaten track as well. I was just as impressed at the historic city of
Bagan
, and I hope they will still let tourists climb the temples even when the numbers increase as they open up. Shoes off is a regular requirement for entering these sacred places, so bring a towel and wetnaps to wash up after this extraordinary checkmark on your itinerary.
27. Back to the nature theme, visit
Halong Bay
is an adventure in itself. The trip out from Hanoi was the worst part, although once on board the cruise, it is a different world altogether. I spent a night in these calm waters as a day trip out won't yield much thanks to a 6-hour roundtrip car ride.
29.
Malta
is an island country at the southern edge of Europe. My friends recommended this place years ago, offering wonderful scenery as well as value for money. My serviced apartment near the seafront was a steal, and the warm weather was a nice change from a much more frigid rest of Europe. For a small country, it has a lot to offer, from beautiful natural landscapes to quaint fishing villages and intricately-decorated church interiors.
32. I have yet to make much inroads on the vast African continent.
Morocco
didn't feel very African to me, but I loved Fez's dizzying markets and the oasis towns in the desert.
36. The Greek islands are majestic and absolutely spectacular. I went during the spring off-season to avoid the crowds, but it was still crowded at times albeit manageable.
Santorini
was my favourite island with the long hike from Fira to Oia being a well-touristed but well-worth trip.
38. Back to road trips, my 2 week tour of a small section of
Norway
reaped great results. The weather co-operated wonderfully for most of the trip and I found a cheap deal to fly there despite the summer peak season. Bergen typically gets a lot of rain but the sky magically opened up to say hi.
39. Driving is quite easy in this country with plenty of tourist literature suggesting the most scenic routes. Traffic isn't bad and if you are tired, pull over and enjoy the view first.
40 more next ...