Quote:
Originally Posted by
ethereal_reality
.
Alluring matadora parking attendants at the
Golden Violin
on the Sunset Strip. (1963)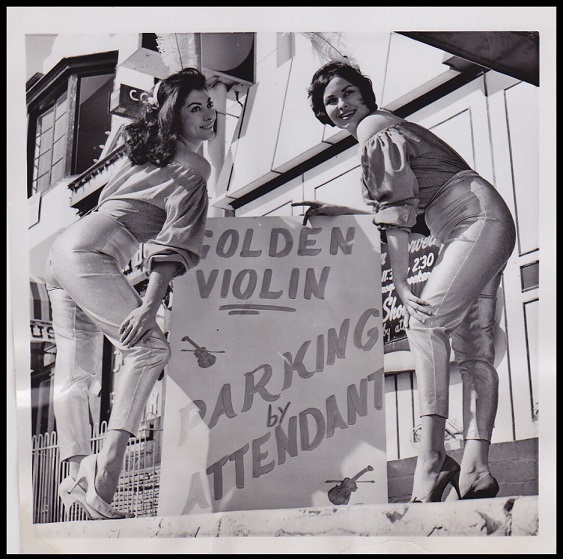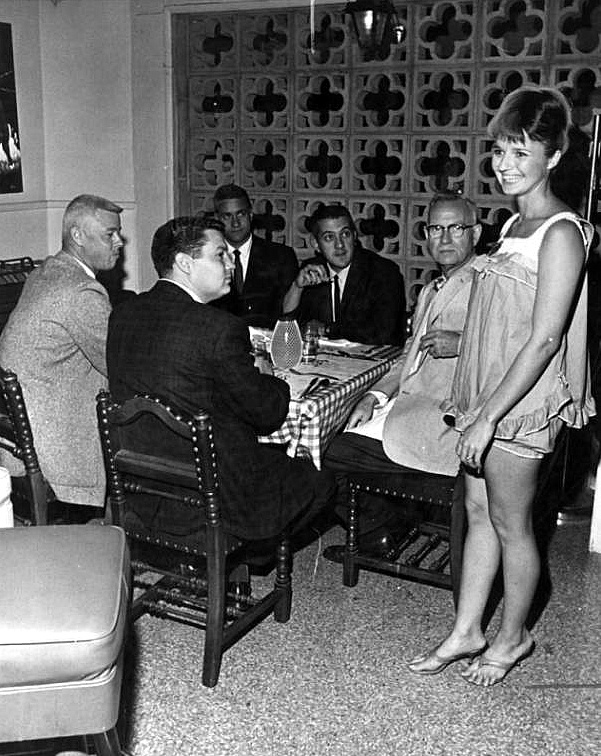 LAPL
Keep it in your pants, boys. Get 'em hard and get 'em drinking--seems the Playboy Bunny trend spread into the Valley....
The LAPL's description:
"Shapely models bolster business at Valley Cafe"
"Photograph article dated May 29, 1963 partially reads, 'The biggest luncheon attraction since the advent of blue plate specials is ringing cash registers in Valley restaurants. Unlisted on any menu, the three-letter attraction is credited by one Northridge restaurant operator with doubling his business. 'We started lingerie fashion shows about a year ago after seeing the success they had at the
Golden Violin on the Sunset Strip
,' says Herb Gross, owner of Jo Jo's restaurant in Northridge.
'Our first shows, with clothes, increased business about 20 per cent--then we took the clothes off and business doubled,'
says Gross."