Registered User

Join Date: Jan 2012

Location: The Bay

Posts: 6,960
Quote:
Meeting Thursday For 430 Main Street In SoMa, San Francisco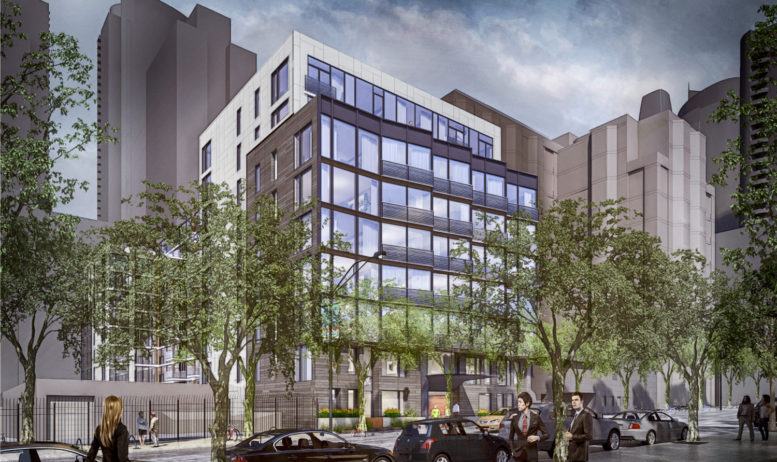 BY: ANDREW NELSON 5:00 AM ON MARCH 20, 2023

Tidewater Capital is scheduled to request an extension for the approved nine-story residential infill at 430 Main Street and 429 Beale Street in SoMa, San Francisco. The proposal, first approved in 2018, will replace two low-slung commercial structures with 144 homes near the Embarcadero. Tidewater Capital is the project sponsor.

Details about the project have remained unchanged since it first resurfaced in September last year. The 84-foot tall structure will yield around 158,600 square feet, with 140,280 square feet for housing and 17,720 square feet for the 72-car garage. The garage will be accessible from a driveway on Beale Street. Additional parking will be included for 11 bicycles.

Residents will be able to access the building through a lobby along Main Street over the repaved sidewalk, new street trees, landscaping, and bicycle racks. Unit sizes will vary, with 60 studios, 25 one-bedrooms, and 52 two-bedrooms. Amenities will include common open space, a rooftop deck, and a solarium. Two units will be designed as townhomes along Beale Street.

...

During the meeting, Tidewater is scheduled to request an extension of the Downtown Project Authorization approval, first received in May 2018. If the extension is approved, Tidewater will have until March of 2026 to start construction or to request another extension. For more information about the event and how to attend, see the meeting agenda here. The planning commission hearing will start around 1 PM on Thursday, March 23rd.
https://sfyimby.com/2023/03/meeting-...francisco.html