The Albuquerque City Council unanimously approved the lease and development agreement with Theia Group for the Orion Center. It now goes to the Aviation Department and Theia Group to sign it, then on to the mayor for his signature as well to make it final. It will then officially begin June 1st.
https://www.bizjournals.com/albuquer...agreement.html
Quote:
"The Theia Group project is a tremendous opportunity for the city of Albuquerque in our ongoing efforts to be a central hub to the fields of aerospace technology and create jobs in higher paying engineering, chemistry, physics and other science related fields," Albuquerque City Council President Cynthia Borrego (5th District) said in a statement to Business First prior to Monday's vote.
Quote:
Theia Group Vice President James Reid Gorman previously said in a statement the development will be "one of the largest construction projects" in the country.

As of March, the company had openings that appeared on job boards, including those for a spacecraft systems engineer and software operations lead. It also recently expanded in Albuquerque with the takeover of facilities formerly occupied by Raytheon Co. — representing a multiyear commitment to establishing a presence here.

"Our number one focus right now is ramping up these facilities because these facilities are going to be driving a lot of the talent that migrates to the Orion Center when it opens," Gorman said during Monday's city council meeting.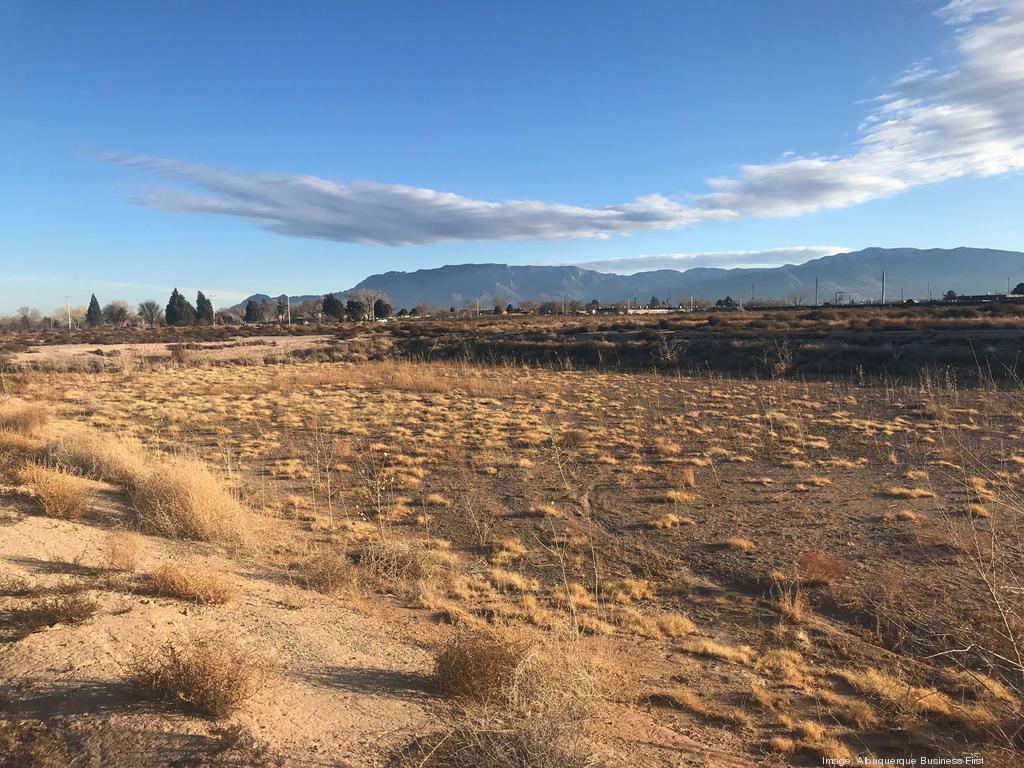 Albuquerque Business First has a story about what happens next with the Orion Center now that the agreement has been approved. The next steps include approvals of its plans by the Development Review Board and an environmental assessment required by the FAA, which Theia Group says its requirements for the study have been completed. If all goes quickly and to plan construction of the Orion Center facilities should get underway this summer.
https://www.bizjournals.com/albuquer...buquerque.html
Quote:
Development Review Board approval

Albuquerque's Development Review Board was set to consider plans for the project this week, but the discussion was deferred to April 28.

Small told Business First that a site plan, site infrastructure list and plat would be submitted this month with DRB review in late April and final approval in June.
Quote:
FAA approval

Gorman previously told Business First the Federal Aviation Administration was requiring the company to do an environmental assessment study.

A representative for the agency was unavailable for comment on the environmental assessment. But in an email to Business First, Davis wrote that the company "has completed our requirements for the environmental assessment."
Here are the most recent video updates of the two Amazon construction projects going up on the Westside. Unfortunately, the videos indeed are no longer able to be embedded here, so I've provided the thumbnail photos and the links to view the videos on Vimeo.
Project Nico
https://vimeopro.com/dronebros/const...ideo/544437334 Project Chico
https://vimeopro.com/dronebros/const...ideo/544430417 https://vimeopro.com/dronebros/const...ideo/535702585 The video above is a bit older but I still thought I'd share it because it also shows more of the interior of the fulfillment center. I find the main working space to be very fascinating and cool. I could just imagine walking up and down those staircases and seeing the vastness around me and the hub of activity below.
I also thought I'd share it because at the beginning it focuses on the third project site in close vicinity. I really wonder what it's going to be. Below is a screencap I made of the site. Perhaps it's just going to be something like a drainage pond, solar field or something to do with the PNM power substation next door, but they're making a point of showing it, so I'm hopeful it might be another structure of some kind.
The Amazon Hub location and delivery station in the Meridian Business Park is apparently being expanded by 14,400 sq ft. A permit was issued last month for the project. Albuquerque Business First in its weekly round up of commercial building permits for that time period showed the estimated cost of the work on the permit as being $2.5 million.
Quote:
The permit for the largest project in terms of estimated cost was issued on April 8 to Crystal Jordan for an addition at 7300 Meridian Pl. NW. The project is estimated to be about 14,400 square feet. The estimated cost of the work is about $2.5 million. The work will be done by BRR Architecture Inc. and Ryan Companies US Inc.
https://www.bizjournals.com/albuquer...k-april-5.html
Amazon is also only apparently leasing the structure for at least five years. That's according to an online real estate listing for the site which does mention that Amazon is likely to be a long-term tenant for whoever might purchase the property. I wish I could find a pic of the property as it looks now!
https://www.marcusmillichap.com/prop...-mile-facility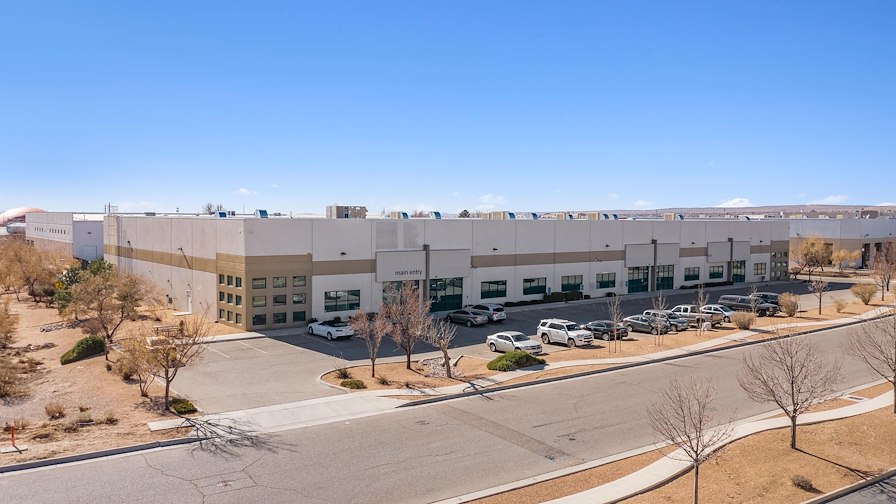 KOB-TV has a story about the growth at Mesa del Sol and the newly booming home construction going on there after several years of slow growth.
https://www.kob.com/albuquerque-news...-boom/6087519/
Channel 13 has a story about the city improving and expanding the entrance to Mesa del Sol on University Boulevard.
• Video Link
Here's more info about the project on the city's website. The project will cost $8 million and includes widening the road and improvements to the bridges over the Tijeras Arroyo.
https://www.cabq.gov/municipaldevelo...o-mesa-del-sol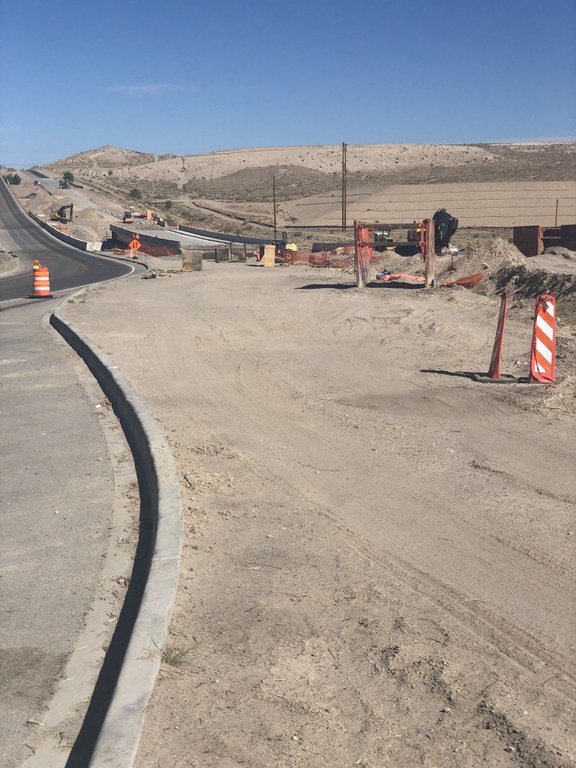 Here are a couple of pics of the nearby completed I-25/Rio Bravo interchange reconstruction project that I recently came across.
The mayor and leaders from the Air Force Research Laboratory and the group NewSpace New Mexico unveiled a new hub for the commercial space and directed energy industries in the city and state. The space is called Q Station and occupies the former Urban Outfitters location in Nob Hill which became vacant last year after the store moved to Coronado Center. Below are pics of the space and a couple of quotes from the article describing its purpose.
https://www.abqjournal.com/2383119/h...-nob-hill.html
Quote:
Gabe Mounce, director of the Space Force Accelerators program at AFRL, told the Journal that Q Station will help the Air Force collaborate with potential partners in Albuquerque's growing commercial space sector, making connections with startup founders and venture capitalists in the space.

"By being here too, companies get exposed to not just resources in New Mexico, but potential funding streams, to the venture capital community," Mounce said.
Quote:
Randy Trask, president of the New Mexico Trade Alliance, said the space will be open to partner organizations and members of the business community that are deemed to be an integral part of the community's directed energy and commercial space ecosystems.

"We don't want to compete with shared working spaces, we want our shared working spaces to thrive," Trask said. "This is an enclosed membership to encourage collisions within this particular industry sector."

Trask said the expectation is that members will use the space for meetings, get-togethers and on a drop-in basis, forming organic partnerships with like-minded Burquenos.

"We want that constant activity," Trask said.
Quote:
Mounce said the Air Force has focused on doing more outreach to the private sector in recent years, but added that bringing businesses to Kirtland Air Force Base for meetings can be a challenge.

Having the space in Nob Hill, rather than behind the fence, makes it easier to form connections organically and may appeal to out-of-state employees, who may be familiar with similar spaces in Austin, Boston and Los Angeles, Mounce said.
Here's another report about Q Station from KRQE which adds more information about the project.
https://www.krqe.com/news/technology...b-in-nob-hill/
Quote:
The New Mexico Trade Alliance was recently awarded a $750,000 grant for the station. That money will go to help buy communication technology for the space.

The space will include:

State of the art communications technology designed to create a hybrid work environment, post COVID-19.
A co-working space for Q Station partners and the companies working with them.
Accessibility for those who are currently working with AFRL or who may have an interest in doing so.
Temporary free space to out-of-state and international companies and local start-ups that are working on space and directed energy technologies who want to grow or expand operations in New Mexico.
Another chicken-focused restaurant has announced its plans for locations in Albuquerque. Slim Chickens has announced an agreement with a franchisee to open at least ten and maybe twenty new locations across New Mexico and El Paso. The franchisee also currently operates the Del Taco locations in the state.
Quote:
Ekstrom is targeting Farmington for the first Slim Chickens in New Mexico, which he is expecting to open in September. Ekstrom said he has letters of intent out to developers and landowners in Albuquerque and Rio Rancho. Once a letter of intent is accepted and the leasing process starts, it takes six to eight months for a location to go live, he said. The hope, Ekstrom said, is to open a few stores in the Albuquerque area by the end of the year.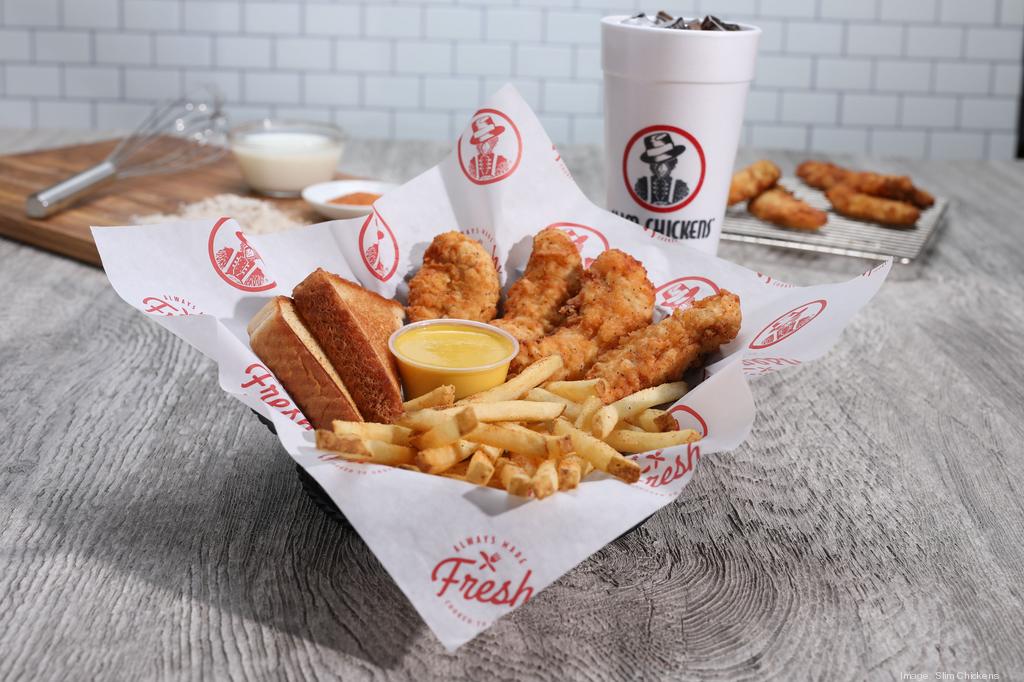 Another recent announcement from a restaurant chain of its intentions to enter the Albuquerque market is Noodles & Company, which announced in March that it was trying to find a franchisee to develop multiple locations here.
https://www.bizjournals.com/albuquer...anchisees.html
Quote:
John Ramsay, vice president of franchise sales for Noodles & Co. told Business First on Monday that New Mexico — specifically the Albuquerque-area — is a prime target for the company to grow its franchise of fast-casual restaurants. As of Monday, Noodles & Co. is in talks with a few groups for franchising in the Albuquerque area, Ramsay said.
Quote:
While deals aren't in place yet locally, Ramsay said he envisions about five to seven restaurants in densely populated areas in New Mexico. He specified Central Avenue near the University of New Mexico, the Northeast Heights, Uptown, the Westside, Rio Rancho and Santa Fe on Cerrillos Road as ideal locations for possible Noodles & Co. restaurants. Generally, each location employs about 20 people.