Hey!
As far as I understood the regulations in the forum, buildings consisting of multiple towers but being one building by either emerging from the same building body or stylobate or being connected by a closed bridge are considered as one single building and therefore as one entry.
That somehow matches up with my perception of a building as an architect...
for reference:
https://skyscraperpage.com/diagrams/?cityID=1373
Now for the sake of more buildings in a cities diagram and for the sake of more drawings this rule gets broken here and there, but today i ran into the diagram of
Ürümqi, China
which presents the problems caused by this "multiple entry per building approach" in a rather comical way.
The first three entries describe one building in which the 5 storey base of the buildingis pictured 3 times, each time with a different tower on top and also in some cases shortened by the area where a non displayed tower is.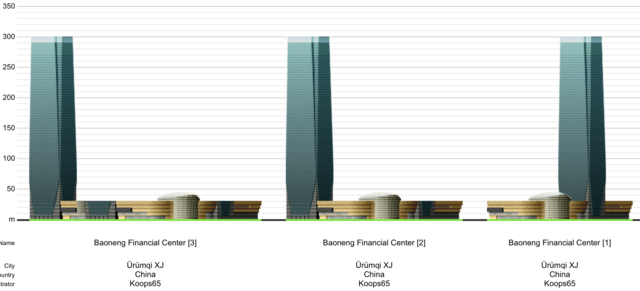 After that comes a building which can be admired once in its entirety and 3 positions later in the diagram with its main tower missing, and in between: a twin-tower with a bridge where both sides of the bridge face away from each other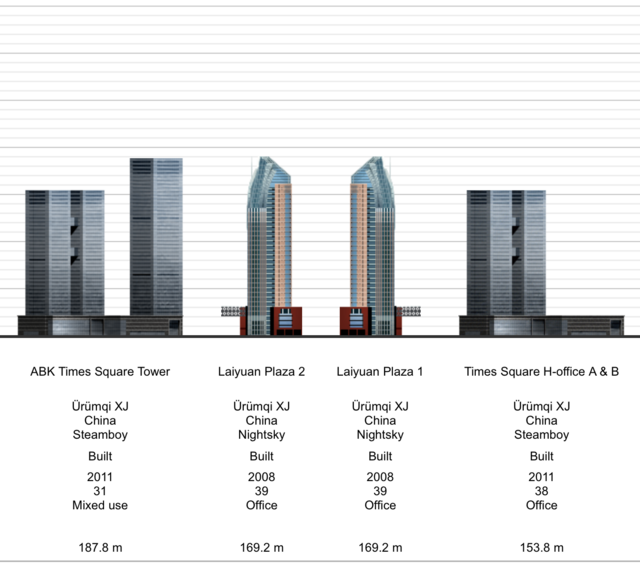 ...and towards the end of the diagram we
finally
have single buildings displayed as single entries...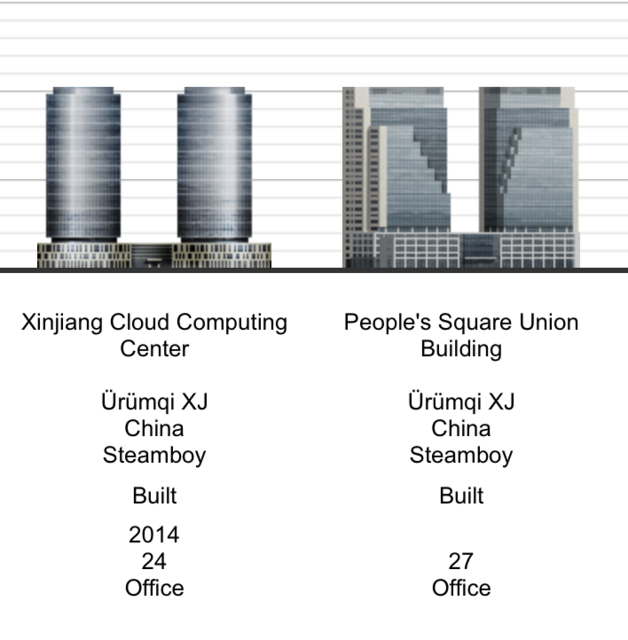 This seams like an odd way to inflate the diagram of a place and therefore inflate the "importance" of a city, but to me it just results in odd looking diagrams with that end up confusiong more than giving more information.
Also it shows a "skyline" that never would be perceived that way.
Does this just bother me?