Registered User

Join Date: Dec 2016

Location: San Francisco

Posts: 17,104
68 SF high-rises have potential flaws prone to crack in quake, report says
---
Quote:
Dominic Fracassa Nov. 25, 2018 Updated: Nov. 25, 2018 4 a.m.

A landmark report released recently that evaluates the seismic resiliency of San Francisco's tallest buildings revealed a disquieting fact.

Dozens of high-rises dotting the city's skyline — 68 in all — share a set of features that could render them particularly vulnerable when the next major earthquake strikes.

The buildings were all completed between 1964 and 1989, and all have steel skeletons. Beneath the buildings' skin, the joints connecting the vertical columns and horizontal beams are fused together with a welding technique that experts now know is particularly susceptible to fracture during an earthquake.

The weakness of the welds wasn't widely known when the Loma Prieta quake struck San Francisco in 1989. It wasn't until January 1994 — after the Northridge quake in Los Angeles — that developers realized the welds were prone to crack in an earthquake.

Since San Francisco inspectors never checked for the same kinds of fissures after the magnitude 6.9 Loma Prieta, damage to the buildings' frames could have gone undetected for decades.

. . . top city officials, including City Administrator Naomi Kelly, say they want the buildings inspected using evaluation methods and repair standards developed by the Federal Emergency Management Agency. That was one of the many recommendations laid out by the tall-buildings report issued in October . . . . It focused on buildings at least 240 feet tall, or around 18 stories.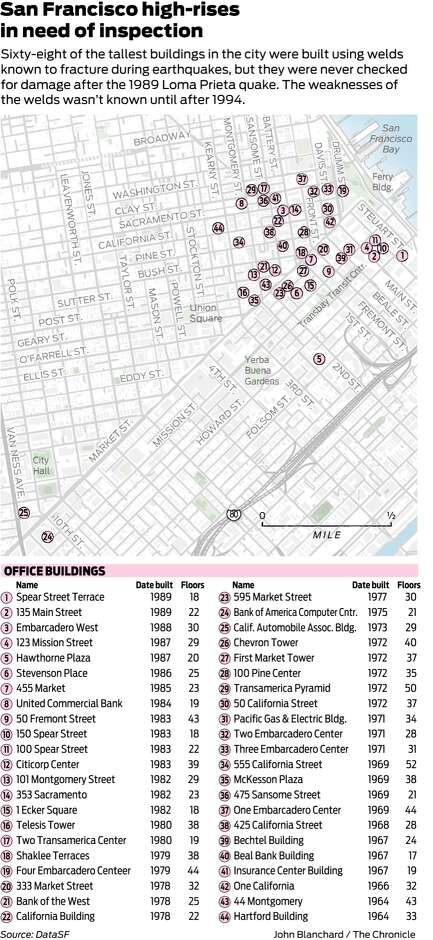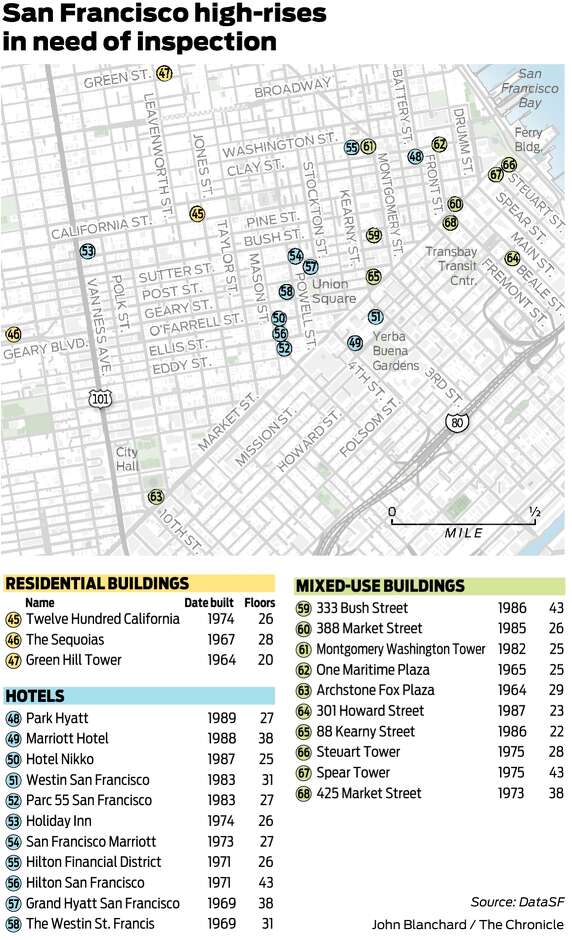 https://www.sfchronicle.com/science/...e-13418917.php