Let's have fun with Maps...
You may find some of these to be surprising or not -- either way, enjoy.
Kicking things off is a map of the richest person(s) in each State in 2017
Image Source: howmuch.net & forbes.com
This map is of the best selling artist(s) by state of birth/origin as of 2017
Image Source: KRBE.com
Most popular music genre by state in 2015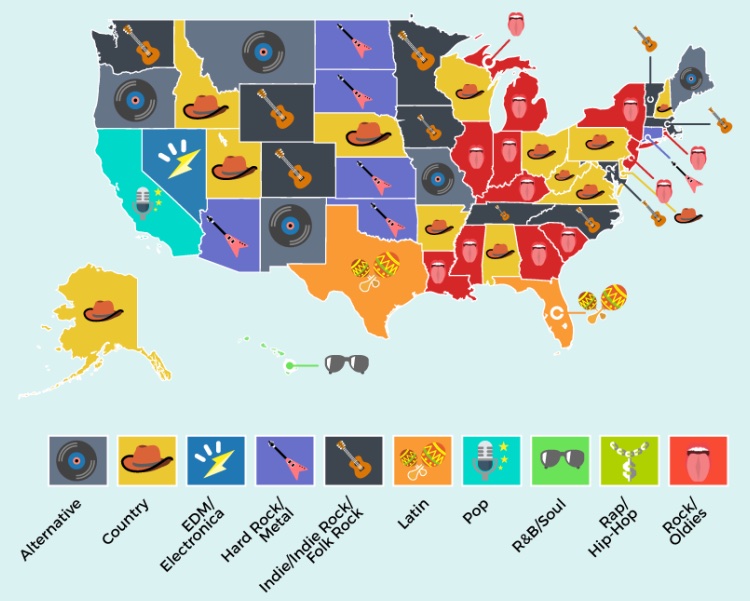 Image Source: digitalmusicnews.com
Most popular fast food restaurants in each state
Image Source: Pinterest.com based on an article from the Business Insider
What each state hates the most lol
Image Source: vivalifestyleandtravel.com
Most popular reality tv show by state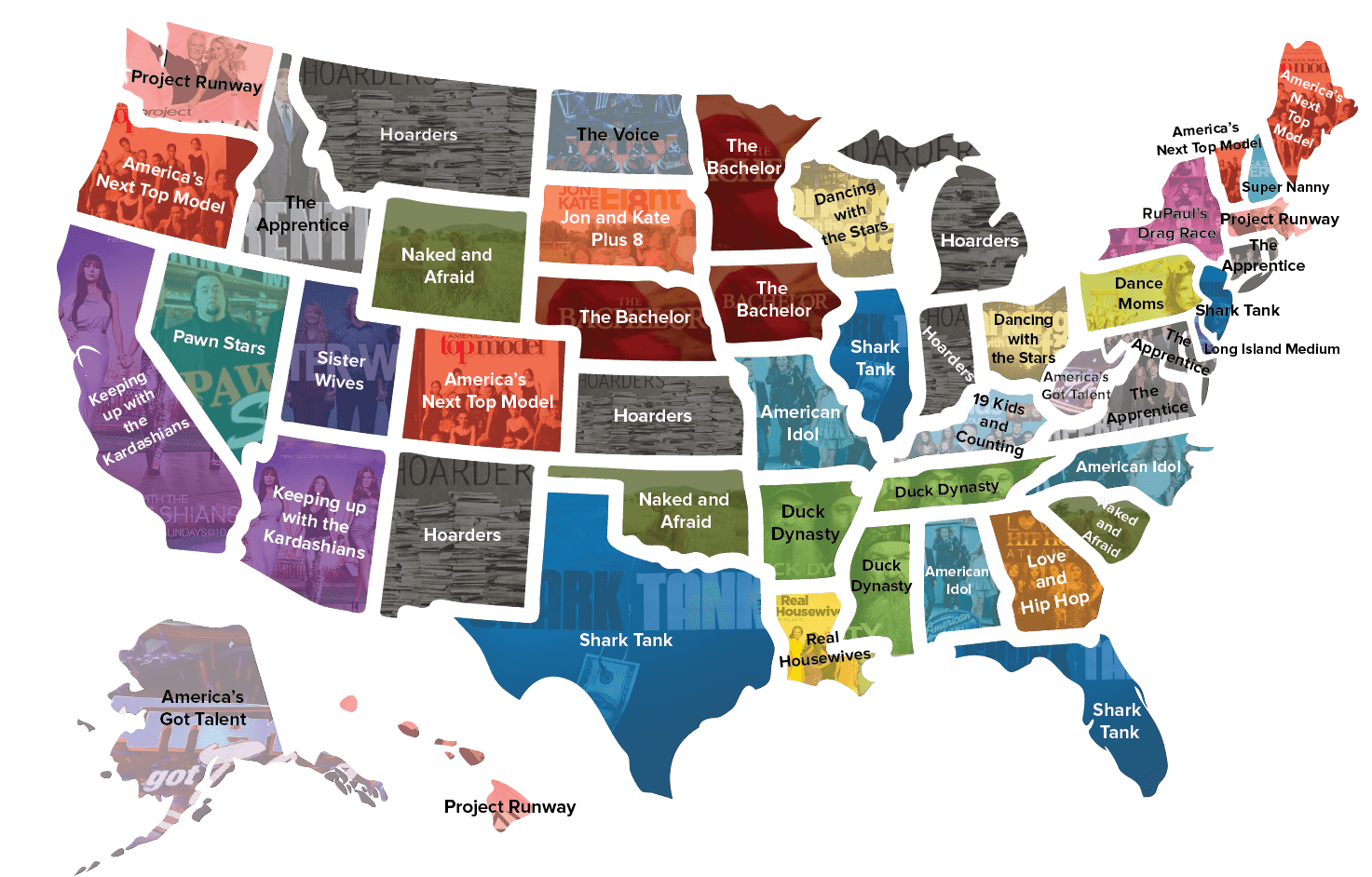 Image Source: ahrefs.com based on Google Trends mined by cabletv.com
Mixcloud's most popular genre in each state in 2017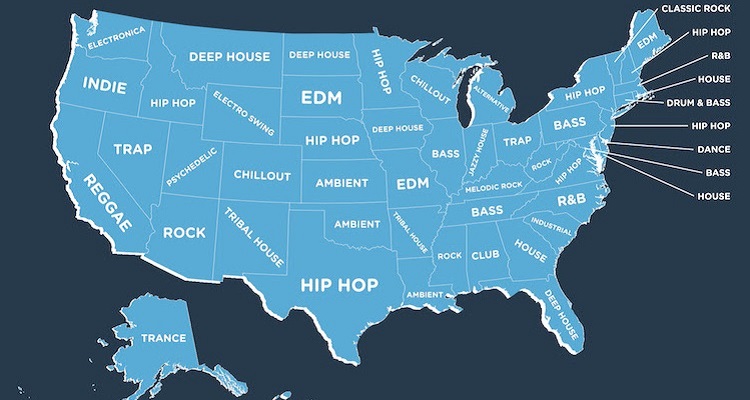 Image Source: digitalmusicnews.com
1. Alabama: Club
2. Alaska: Trance
3. Arizona: Rock
4. Arkansas: Tribal House
5. California: Reggae
6. Colorado: Chillout
7. Connecticut: Drum & Bass
8. Delaware: Dance
9. Florida: Deep House
10. Georgia: House
11. Hawaii: Tropical House
12. Idaho: Hip Hop
13. Illinois: Bass
14. Indiana: Jazzy House
15. Iowa: Deep House
16. Kansas: Ambient
17. Kentucky: Melodic Rock
18. Louisiana: Ambient
19. Maine: EDM
20. Maryland: House
21. Massachusetts: R&B
22. Michigan: Alternative
23. Minnesota: Hip Hop
24. Mississippi: Rock
25. Missouri: EDM
26. Montana: Deep House
27. Nebraska: Hip Hop
28. Nevada: Trap
29. New Hampshire: Hip Hop
30. New Jersey: Hip Hop
31. New Mexico: Tribal House
32. New York: Hip Hop
33. North Carolina: R&B
34. North Dakota: Deep House
35. Ohio: Trap
36. Oklahoma: Ambient
37. Oregon: Indie
38. Pennsylvania: Bass
39. Rhode Island: House
40. South Carolina: Industrial
41. South Dakota: EDM
42. Tennessee: Bass
43. Texas: Hip Hop
44. Utah: Psychedelic
45. Vermont: Classic Rock
46. Virginia: Hip Hop
47. Washington: Electronica
48. West Virginia: Rock
49. Wisconsin: Chillout
50. Wyoming: Electro Swing
Washington DC: Bass
Most common language spoken in each state other than English or Spanish in 2014
Image Source: Cloudfront.net based on US Census American Community Survey
Most distinctive last names by state
Image Source: simplemost.com based on Social Security Admin. data originally posted on Mental Floss
Countries that are equivalent to US State economies (2015)
Image Source: Weforum.org from howmuch.net
Most popular fast food chain in each state (2017)
Image Source: businessinsider.com
If you want to add more, please do!