This site will join with Grand Central to form one, qualifying site under the east midtown rezoning. That's why the lot size will be more than twice that of 270 Park (about 204,000 sf). In that case, even with the full tower, the site would be underbuilt. A lot that size, with the given FAR of 27 would allow for a tower of 5.5 msf of floor area, likely well above 6 msf total. But that would entail transferring more development rights onto the site, more money for public improvements, etc. The base FAR of 15, which all the sites have, would give a tower of just over 3 msf, close to what they would be building.
Otherwise, if the Hyatt site alone was used, the FAR for the proposed building would be at 39. A look at this site as compared to other potential and projected sites in the GC area...
Grand Hyatt site, 57,000 sf FAR of 27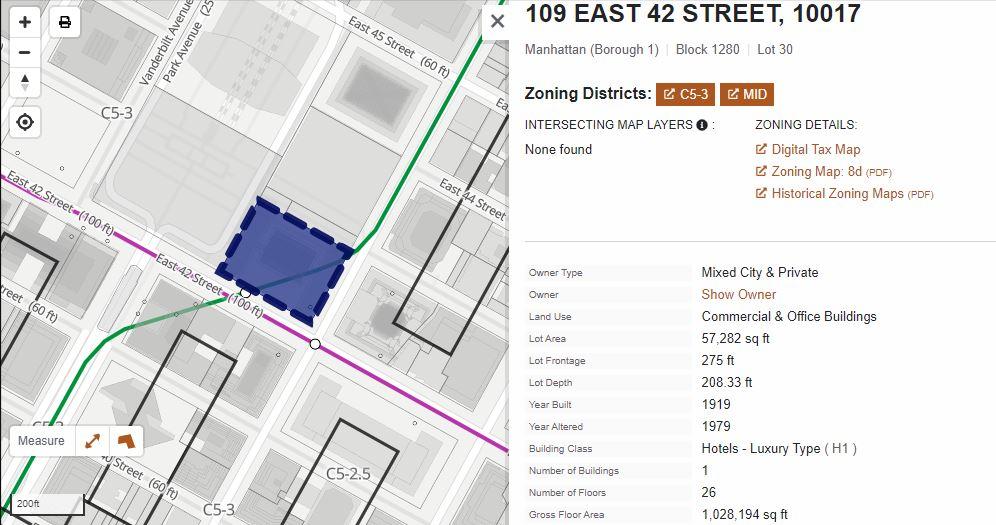 One Vanderbilt, 44,000 sf FAR of 30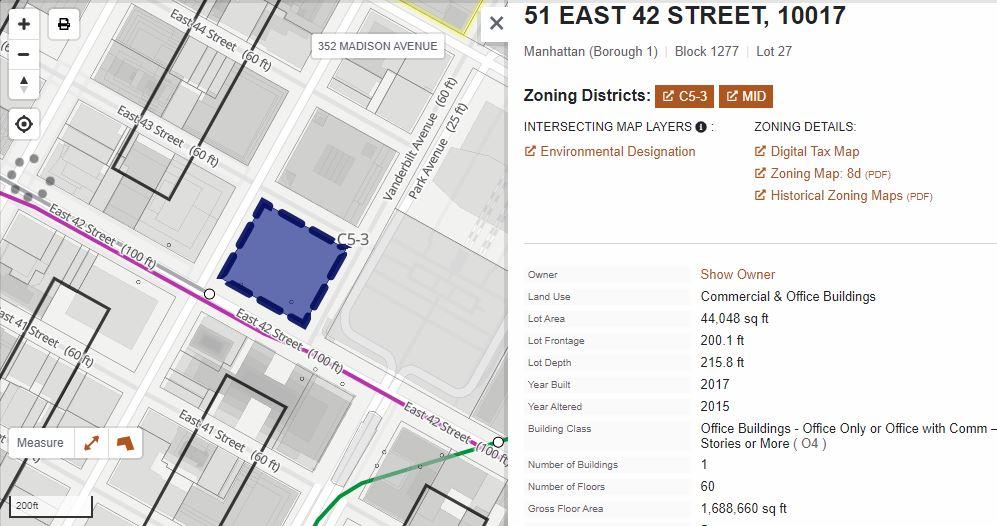 Roosevelt Hotel, 43,000 sf FAR of 30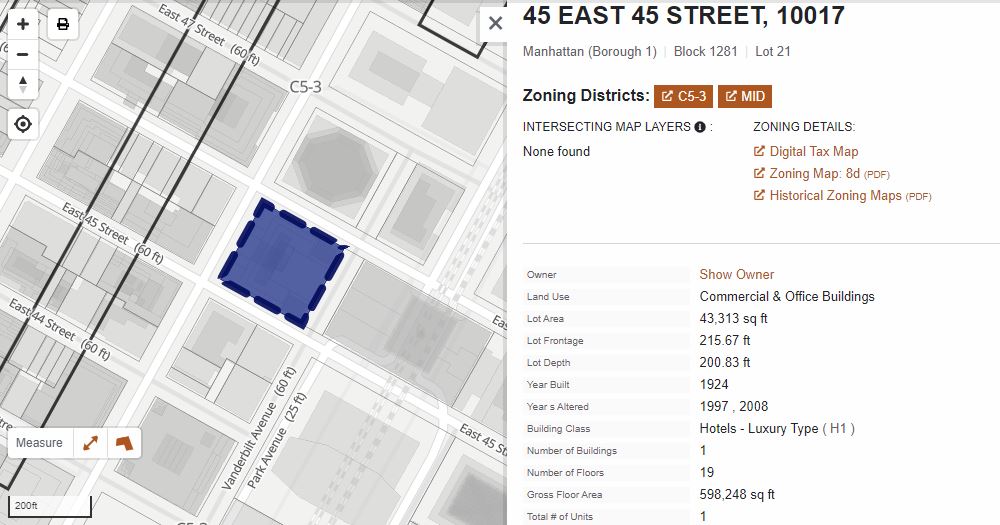 237 Park Avenue, 65,000 sf FAR of 23
(or 25), a little larger in size because of Depew Place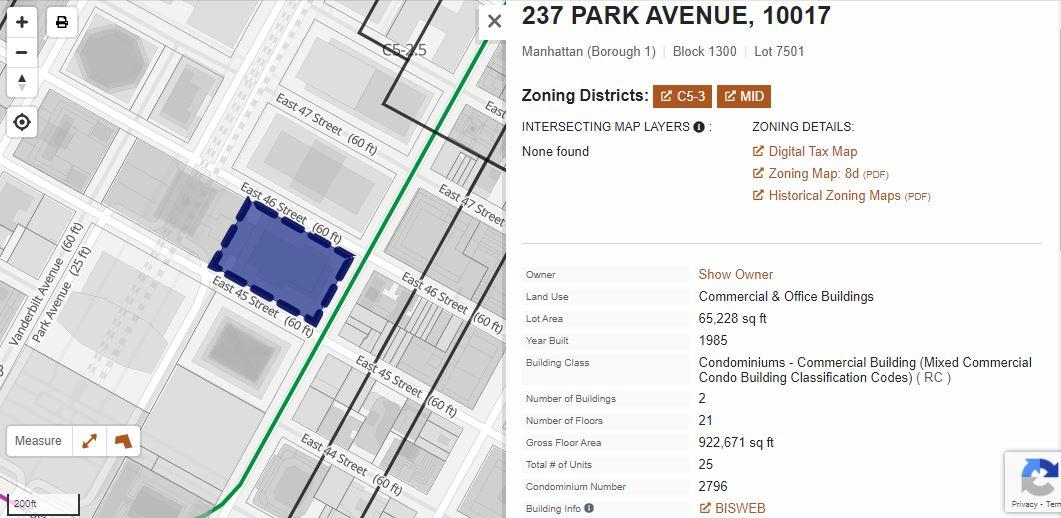 250 Park Avenue, an unusual site, the lot size larger than the buildable area at 50,000 sf
(actual lot is about half that size, probably due to Vanderbilt Ave). This is a projected site, and a building I would like to remain. But with a FAR of 27, it would generate enough floor area to rival One Vanderbilt, on a smaller lot. Anything built here would be very tall, much taller than 343 Madison. I still want it to remain.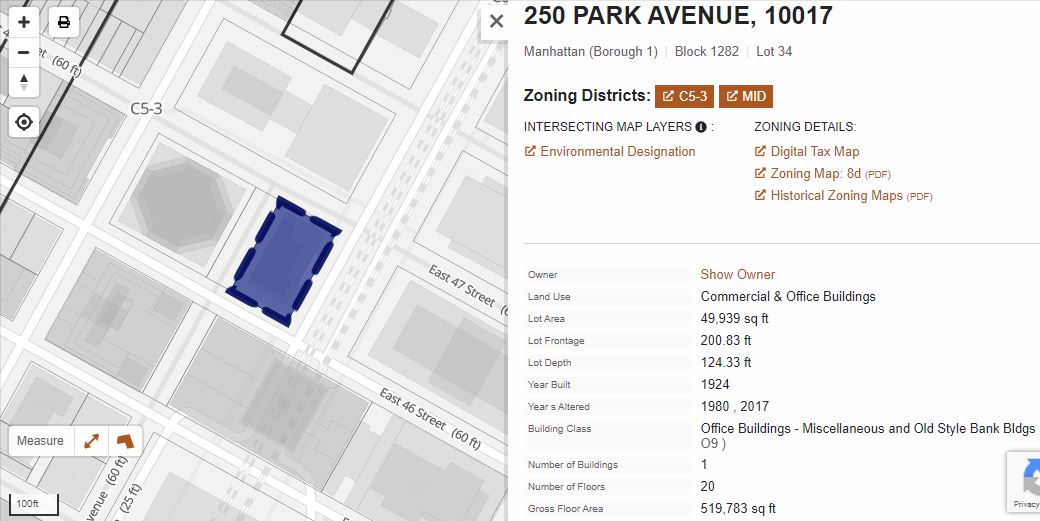 270 Park Avenue, 80,000 sf, with a FAR of 23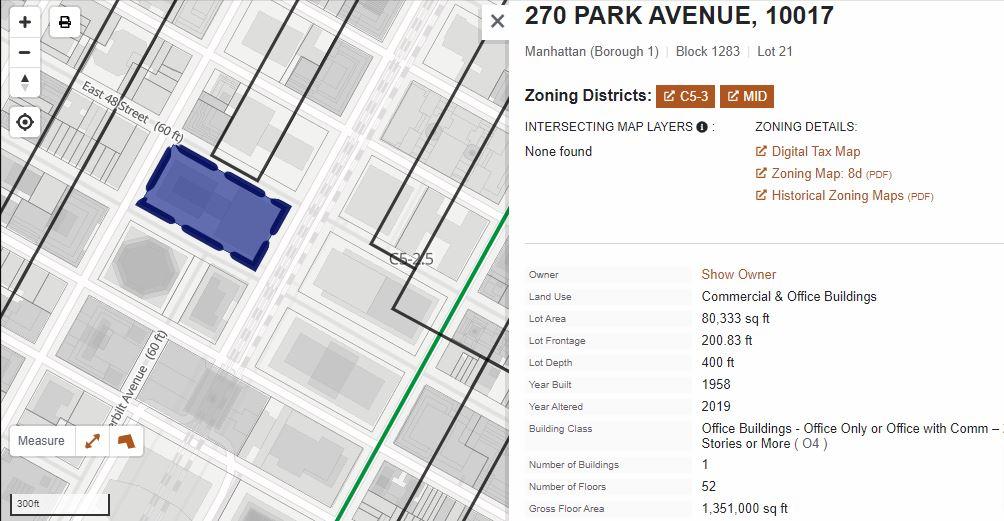 277 Park Avenue, one I can't figure out, with a lot size of double what it should be, at 162,672 sf
.
With the same FAR as 270 Park at 23, that would generate a floor area of 3.74 msf. A tower of that size would be well over 4 msf if built.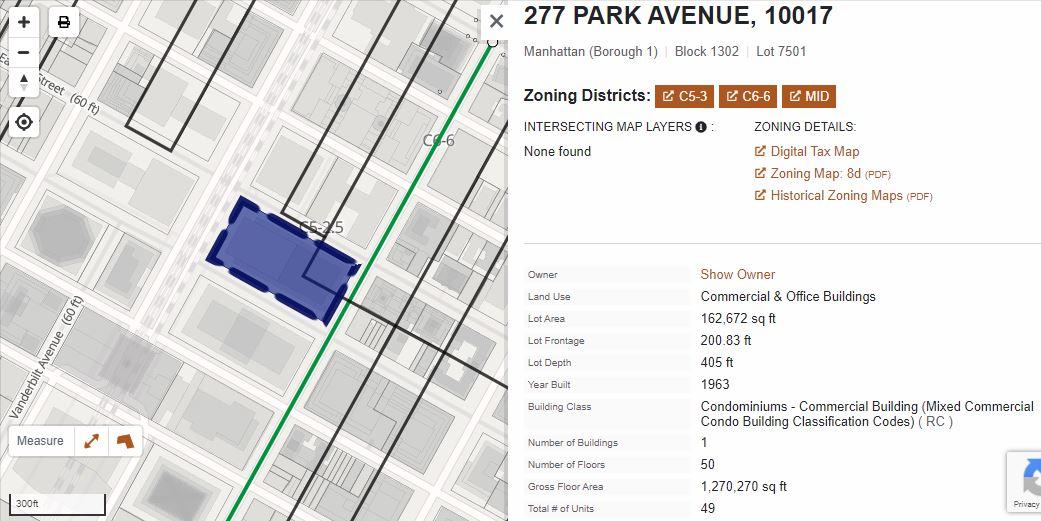 But those are just projections using the available zoning, doesn't mean anything has to happen, or will happen anytime soon. But it does open the door up for it, and we are seeing that play out. First order of business is getting this through, and on to the next project.